Landfall, World of Warcraft: Mists of Pandaria patch 5.1 has been applied on November 29 on all realms. The Patch Notes and the Hotfixes can be found on WoW official website.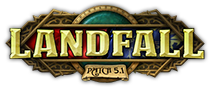 We are still working on the update of Magelo Sync and the website since MoP update.
You cannot yet update your characters and we will keep you posted as soon as it's possible again. We are sorry for the long wait. As mentioned before, we will compensate our Premium members with extra time on their subscriptions. Thank you again for your patience.